Vivid Review of Vietnam International Printing Exhibition: Various Printing Products Promoting Sino-Vietnamese Information Sharing

From November 28th to December 1st, 2018, the 3rd Vietnam International Textile Printing Industrial Technology Exhibition (VITPE) was successfully held at the International Exhibition Center in Ho Chi Minh City, Vietnam.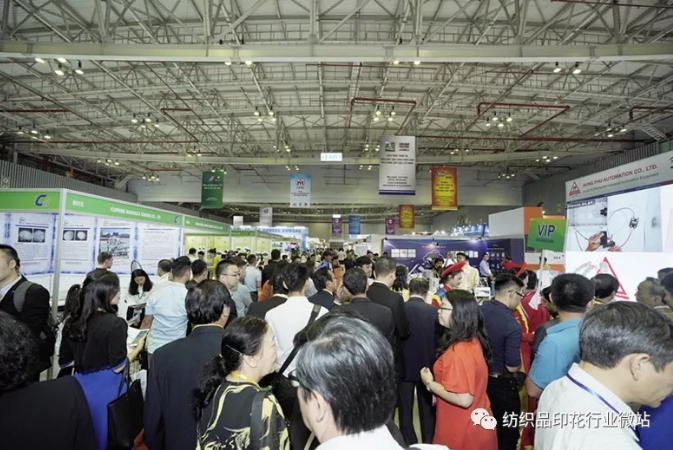 2018VITPE: more orderly organization, far influence
As an important country along the Belt and Road Initiative, Vietnam has maintained a relatively rapid GDP growth in the past two decades, with an average growth rate of around 6.5% and continuously growth of domestic demand. Foreign investment in Vietnam has also increased year by year, and Vietnam's labor force is younger. Textile manufacturing and foreign trade have great advantages.
It is precisely because of the huge potential of the Vietnamese textile market that as early as 2016, Hong Kong Allallinfo Media Group Ltd. (hereinafter referred to as "Allallinfo") responded to the national call of "the Belt and Road Initiative" , jointly organize the Vietnam International Printing Expo with Vietnamese authorities of Vietnam Council for the Promotion of Trade and Vietnam Advertisement & Fair Exhibition JS Company. It has been the third session of VITPE.
In the past three years, the Organizers have adhered to the principle of "Exploring New Markets, Grasping New Business Opportunities and Creating New Futures" and based on the latest developments of Vietnamese textile market, the Organizer has established a professional textile printing display, exchange and trade platform for China, Vietnam and other ASEAN countries.
Representatives from the Ministry of Trade of Vietnam, the Vietnam Textile Industry Association, and the Ministry of Industry and Trade of Vietnam attended the opening ceremony of the Vietnam International Printing and participated in the ribbon-cutting ceremony. In the speech, they affirmed the important role played by VITPE in promoting the development of the Vietnamese textile market, said that it is constantly inject new vitality into the textile printing market in Vietnam, and encouraged all exhibitors to seize the opportunity of "VITPE", further enhance the professional and technical level in cooperation and exchange, strengthened the innovation drive, and achieved a win-win situation for Chinese and Vietnamese enterprises.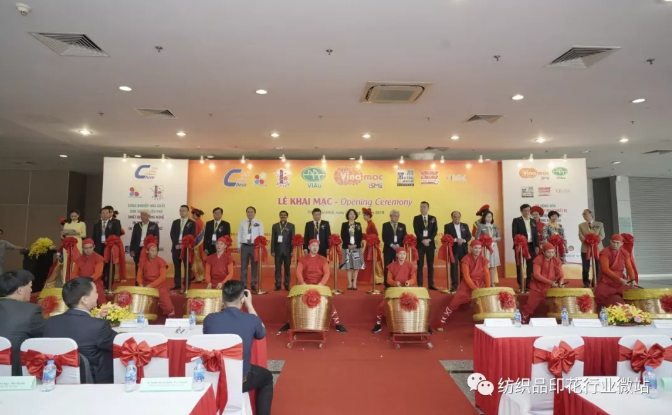 Compared with the previous two sessions, the 2018 Vietnam International Printing Exhibition is larger in scale, with an area of 9,000 square meters. There are more exhibitors, including well-known enterprises at home and abroad such as M&R, Rugao Tianyuan, Bihong, Shanghai Fengtai, Xinjingtai, Linghang, Ouyue, Keduo, Xinyi, Kuluofu, Xiangzhou, Yingfengtai, Guangyintong, Haoweida, Dongguan Youkai, Xinhuihong, Vietnam Juxing, Hengweitai, Guansheng, Huaxin, BPG, HongIn Tianli, Vietnam Xingyuehua; more types of exhibits, including traditional printing machines, automated elliptical printing machines, high-speed digital printing machines and other advanced equipment, as well as printing materials like ink, silicone, transfer film, transfer paper.
With the preparation of the Organizers and Exhibitors, the visitors enjoyed a colorful print feast. According to statistical analysis, visitors of VITPE are mainly from Vietnam and some neighboring countries such as Cambodia, Bangladesh, Indonesia, Pakistan, Japan, South Korea and Thailand.
2018 Vietnam International Printing Exhibition has more well-organized and far-reaching influence. Focusing on the Vietnamese market, the exhibition has taken advantage of resources and established a textile printing industry platform for efficient communication, sales and promotion. It has deepened the contact and cooperation between textile and garment factories, printing equipment manufacturers and material suppliers, and greatly promoted the resource docking between China and Vietnam, promoting Chinese brands to the world and bringing fresh blood to the Vietnamese textile market, which also marks that Allallinfo has a further step in exploring overseas markets.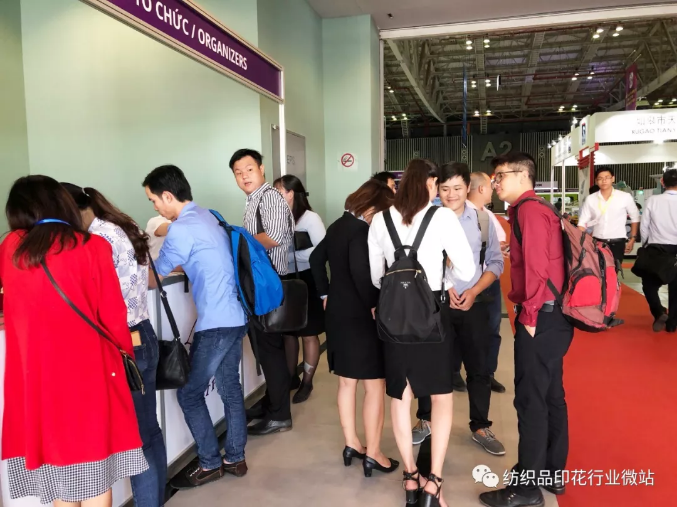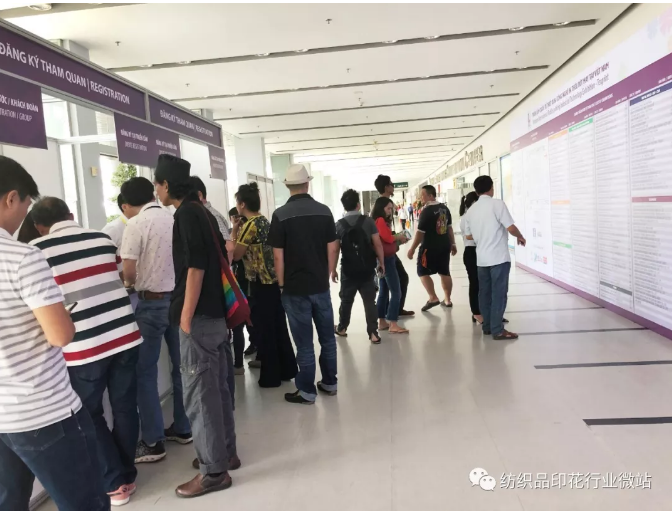 A great diversity of brands
There are series of new technologies, new models, new equipment and new processes unveiled in VITPE, which attracted wide attention.
M&R is one of the world's largest manufacturers of digital and screen printing equipment. The products displayed are garment direct injection digital printing machine, oval digital integrated printing system, M&R live demonstration machine operation process with exquisite printing effect, which attraced a large number of visitors to watch and communicate.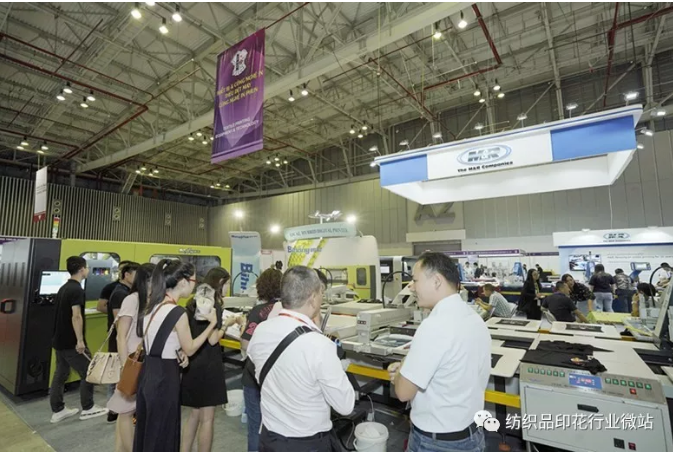 As a leading domestic digital printing equipment and technology supplier, Foshan Sanshui Yingjie Precision Machinery Co.,Ltd ( New King Time) has brought new digital printing solutions, including Single-pass and scanner applications to inspire a strong interest of the Vietnamese market dominated by printing.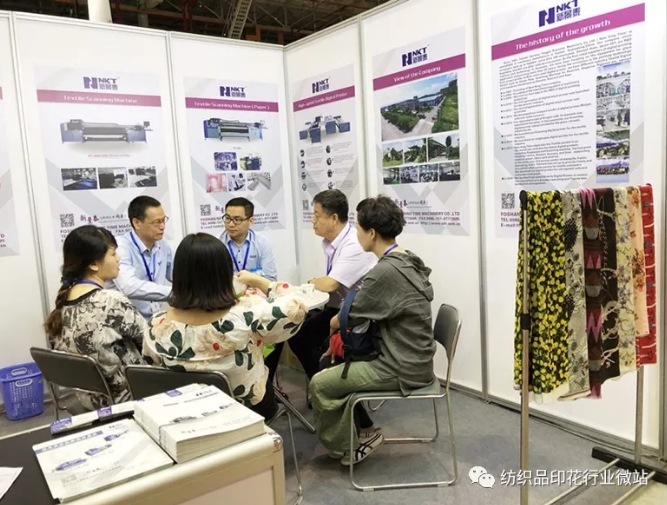 The oval + digital printing machine of Guangzhou Bihong Printing Equipment Co., Ltd. has provided a perfect combination of digital printing and traditional screen printing, and is highly welcomed at the exhibition. It is understood that as a participant for three consecutive years, Bihong has accumulated a number of loyal customers in Vietnam.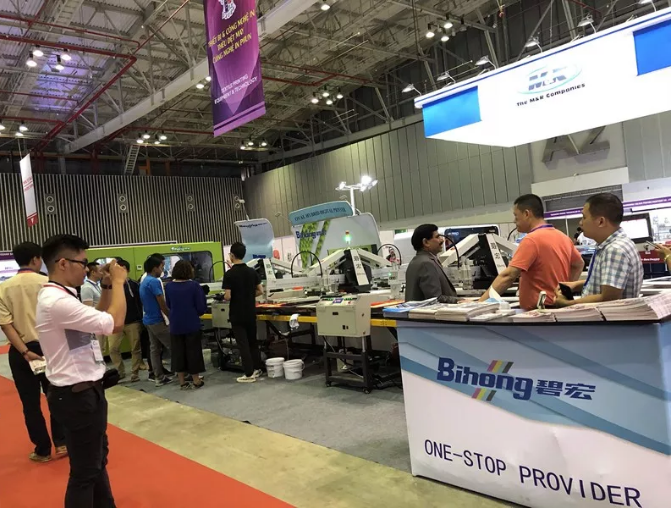 Rugao Tianyuan Dress Printing Co., Ltd. exhibited TYSL series automatic oval printing machine and TYSL-W series automatic flat printing machine, which have high positioning accuracy, high stability and convenient operation, and gained high praise from the visitors.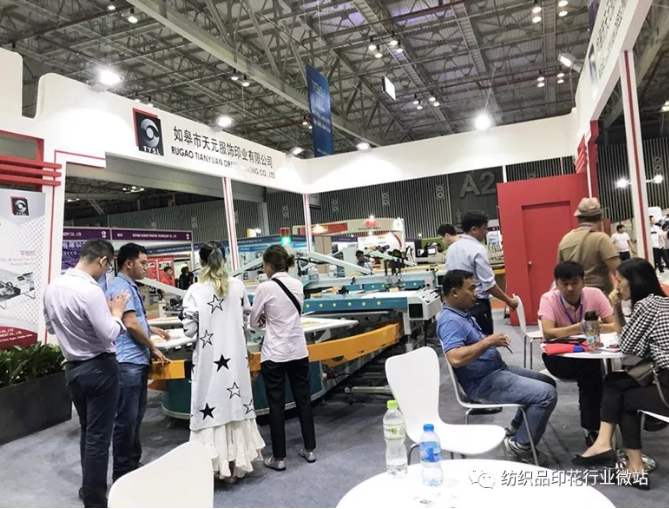 Hongyin (Guangzhou) Color Printing Equipment Co., Ltd. is a leading UV printing solution provider in China, focusing on UV printing. Visitors have personally witnessed the innovative strength of Hongyin UV flatbed printer-HY2513.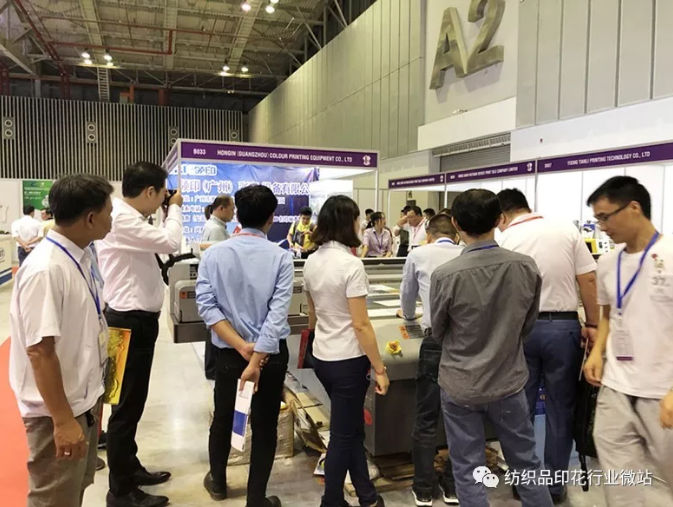 Guangzhou Leader New Material Technology Co., Ltd. has always been committed to the research, development, application promotion and sales of digital inkjet technology, providing customers with high quality, cost-effective ink products and one-stop digital printing solutions.
South KoreaINK ECO inks showcase the quality of ink and its various processes through vivid on-site printing.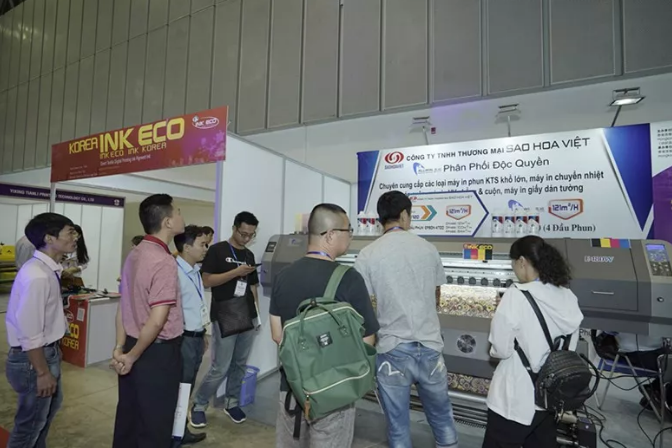 The booth of Japanese BPG is colorful designed, and eye-catching as the printing effect of the main high-thermal transfer inks.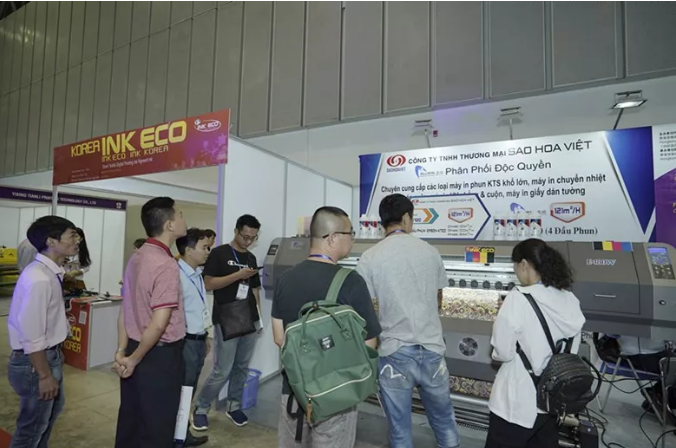 Dongguan Kedo Silicone Material Co., Ltd. specializes in the research and development of liquid and printed silica gel. It has brought screen silicone, thermal transfer silicone and supporting materials from domestic, and tailor-made products schemes for customers.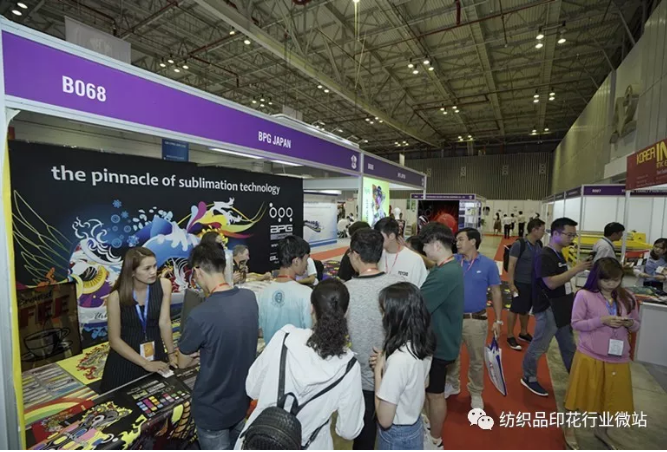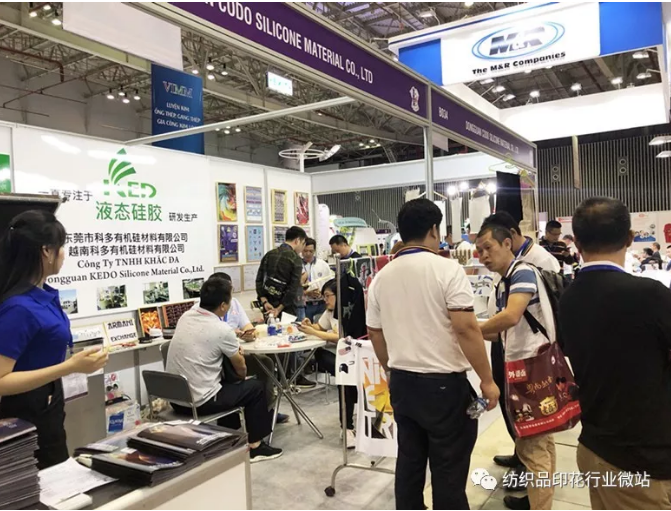 Zhejiang Guangyintong New Material Technology Co., Ltd. is a new enterprise mainly engaged in the production of heat transfer consumables, supplemented by processing. The various PVC and PU lettering films displayed are delicate, flexible with bright color, which are highly praised.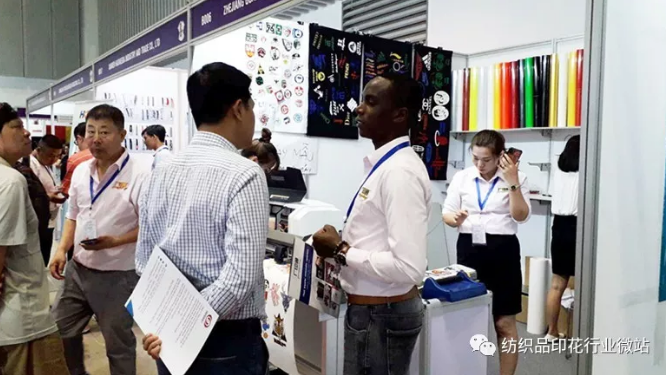 Dongguan Youkai Industrial Co., Ltd. is the first company in China to produce silicone leather on a large scale. The eco-friendly silicone leather brought by them is waterproof, fireproof, insulating, acid and alkali resistant, hydrolysis resistant, wear resistant and scratch resistant. It is recognized by the visitors for its excellent quality and a variety of different properties (stickiness, oiliness and dry touch), texture and thickness (0.6-2.0mm).
Taishan Hongke Printing Materials Co., Ltd. has advanced testing instruments and production equipment to ensure the quality of printing materials such as printing paste, printing solid pulp, PTF thickener and so on. People can also fully feel the comfort, softness and high elasticity of their printing on the spot.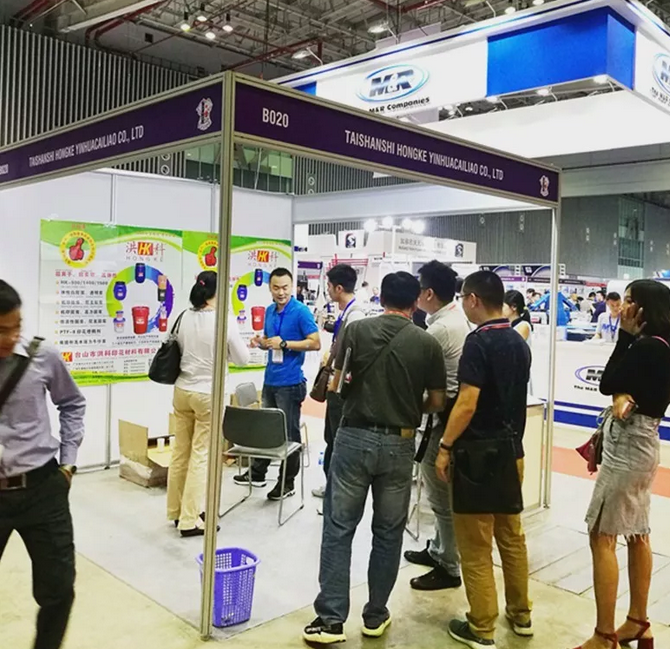 Yingfengtai focuses on the development of high-quality printing materials, and provides one-stop after-sales service and various printing process solutions for the majority of printing customers. Their environmentally friendly products, such as soft elastic machine (hand) printing paste, compatible digital inkjet primer (full set), imitation digital four-color ink (spot), mercerized cotton /silicone tarpaulin glue, etc., in Vietnam, where environmental protection is strict, attracting many attention.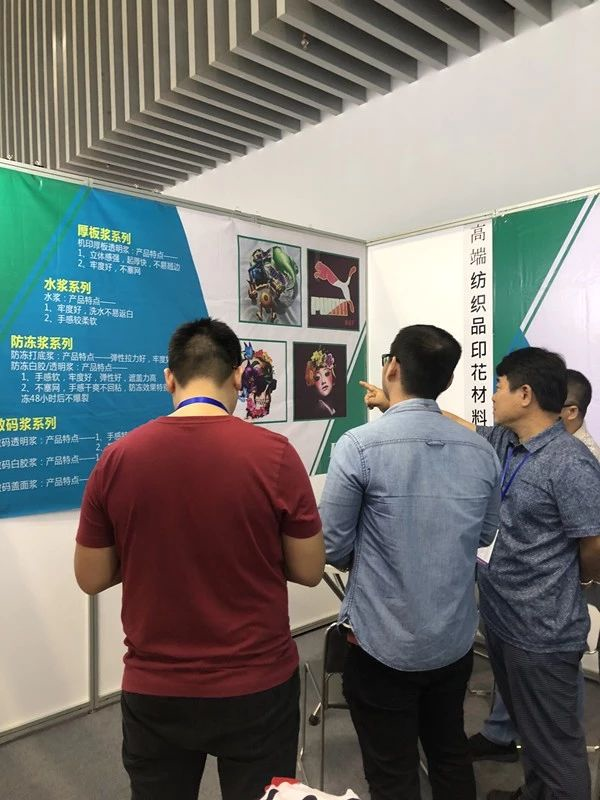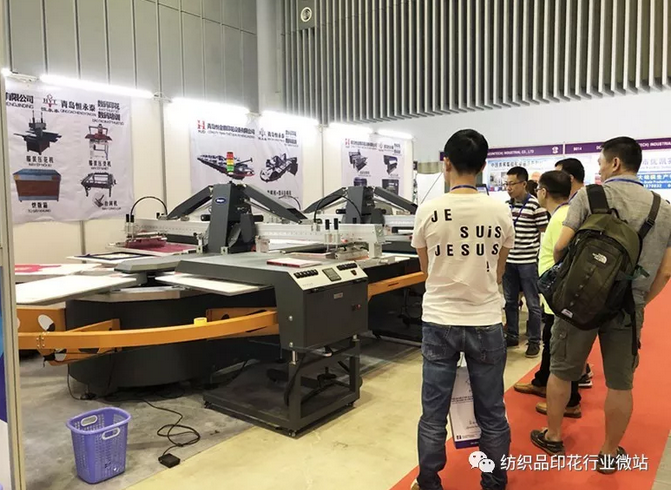 Each company has come up with the ability to compete on the same stage, compete for creativity, quality and service, and win the favor of the visitors.
Many exhibitors said that in addition to promote their products with high cost performance advantages through the exhibition platform, they also expect to find agents or distributors with cooperation intentions in Vietnam, they can provide corresponding cooperation mode and after-sales service.







In fact, some exhibitors have implemented the "going out" strategy and placed the industry in Northern Vietnam (near Ho Chi Minh City). They believe that Vietnam's electricity, labor, taxation, and labor law policies are better than China's. Vietnam has many favorable trade advantage brought by the CPTPP agreement, which indicate that the Vietnamese textile market has broad prospects for development.
Some exhibitors pointed out that the biggest advantage of China's textile industry is the integrity of the industrial chain. Under the "Belt and Road Initiative", and through industrial transfer, the Vietnamese local enterprises will be cultivated to promote the development of the Vietnamese market, and even the industrial export can be raised to industrial diplomacy level, thus create a solid bridge for the friendly development of China and Vietnam.





Visit CÔNG TY CỔ PHẦN 32
In order to further realize resource docking and promote exchanges and learning between Chinese and Vietnamese companies, on the afternoon of December 1, the Organizers organized VITPE exhibitors to visit the local state-owned company, Vietnam 32 Co., Ltd. (CÔNG TY CỔ PHẦN 32), 32 Co., Ltd. is mainly engaged in the processing and trade of clothing, shoe materials, bags and hats, which is one of the most influential textile and garment enterprises in Vietnam and is the designated processing factory for Vietnamese military forces.

The visitors visited the 32 company's factory and saw the production and operation of the workshop production line. They also had in-depth exchanges with the responsible persons of 32 Co., Ltd. on the textile printing production and manufacturing field.


32 Co., Ltd. said that they are also planning to purchase the corresponding products to expand the scale of the plant to meet production needs. They hope to maintain good contact and communication with fabric suppliers, material suppliers and equipment factories, and welcome more Chinese companies to come to invest in Vietnam and enjoy the corresponding Vietnamese government policy concessions.


For the event, the exhibitors gave high praise. They not only fully understood the 32 series product series, but also learned some of their excellent experiences. At the same time, by visiting 32 companies, which is a small microcosm of the Vietnamese textile market, it has also enhanced the familiarity of Chinese companies to the Vietnamese textile market, and they have laid a solid foundation for the subsequent development of the Vietnamese textile market.








Hua Luogeng, a famous Chinese mathematician, once said that in the face of cliffs, he could not see a seam in a hundred years, but he could use an axe to cut one inch into one inch, and with continuously accumulated, he will be succeed.
It's the same reason to open up an emerging market. Despite numerous challenges in the past, the influence of Vietnam's International Printing Exhibition has increased with the unremitting efforts of Allallinfo and exhibitors. The 2018 VITPE has come to an end, and we summarized the shortcomings and improvements to continue to move at a steady pace in the future to explore more business opportunities in the Vietnamese textile market.