The good news first:the demand for colour accuracy indirect-to-garment(DTG) printing is not as high as in,let's say,large format printing or the furniture decor industry. The special characteristics of garments and the process that is required for pretreating and curing them imposes a natural limit on the achievable colour accuracy and consistency of your prints,which means that there is no solid reason to colour-manage prints to the extreme. To put this into perspective for those of you that are familiar with Delta E (colour standard) values:when 2-3 Delta E is an acceptable tolerance in commercial printing,then Delta E 5-6 will definitely be acceptable in direct-to-garment printing.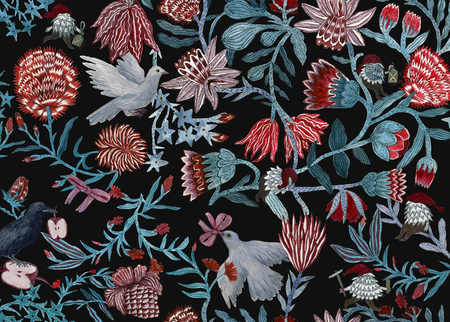 Make your life easier
But does that mean that professional colour management is wasted on DTG printing?Of course not!Colour management makes your life easier in many ways:First of all,it helps you match your prints to each other. That way,you will receive identical colours on different garment qualities,or between different printing systems,in case you print on different models of machine and/or from different vendors. This includes matching analogue/screen and digital presses to each other. Or matching different products-so a sublimated coffee mug bears the same corporate colours as a promotional T-shirt. Or different facilities:colour management allows you to produce identical colours even when you print some garments in Europe and some in Asia.There is no need to exchange physical samples as colour can be measured and the values can be compared digitally.
One word of warning,though:when you colour-match two printing systems,the one with the smaller colour range defines what can be printed on both of them,so you need to be sure what you are planning to achieve.
Colour management also lets you get a proper handle on spot colours. Do you sometimes receive print files with embedded Pantone colours (eg classic blue,Pantone's colour of the year in 2020)?A colour management solution will let you output these colours quickly and precisely,without printing colour wedges and painstaking experimenting. So,how does a colour management system actually work?In order to understand this,you need to differentiate between device-dependent and device-independent colour.
1. Device-dependent colour
Colour spaces such as CMYK and RGB are usually device-dependent colour. They are a physical colour definition that will produce different outputs on different systems. For example,when you display a full-tone red on different monitors,you will get slightly different colours as the monitors run on different settings and use different phosphors,resolutions,light sources and much more. That's why such a colour definition is not suitable for managing colour precisely.
2. Device-independent colour
The CIELAB-System is an 'abstract' colours pace which defines colour in an absolute way. In this system every colour has an L,a*and b*value. Every colour in this colour space is represented by these three numeric values,and they are always the same for one colour. La*b*values can be measured with spectrophotometers.
Creating a colour profile means that you feed a selection of different CMYK or RBG colour combinations (a 'profiling chart') to a printing system and use a spectrophotometer to measure there sulting La*b*values. This gives you a translation table from which the colour management engine can see which CMYK or RGB values it needs to feed to a printer in order to obtain a specific absolute colour.
This translation table,however,only applies for one system and for one printing condition. I don't want to go into too much detail here(there is a lot of mathematics behind it) ,but it is a combination of different colour profiles or translation tables which the colour management software combines in order to produce the exact colour that is needed.
Exotic white
Have you ever thought about the fact that white ink,which is part of practically all DTG printing systems,is quite exotic in the world of digital printing?Colour management emerged from the commercial printing space where users printed on a(more or less) white substrate-paper. And therefore,there was no real need to print and to colour-manage more than cyan,magenta,yellow and black.
Dealing properly with white ink is a science in itself. You may,for instance,need to print a white logo,which should be pretty straightforward. Another time,however,you may need to print a white photo so the printing system must be properly linearised in order to reproduce the entire tonal range with the right dynamics. When you create a white layer as an underbase under a CMYK print,there are sometimes functional requirements-for example,the amount of white ink needs to remain between certain thresholds in order to achieve optimum wash fastness.
In essence,a proper colour management system,usually combined with a proper raster image processor(RIP) ,helps you to produce accurate and consistent colour,even in adverse or challenging circumstances.
Before you pick a colour management solution for your own production,I suggest you seek expert advice. Beyond the core colour management task,DTG printing presents a variety of challenges,and a clever software solution developed with textiles in mind has a lot of shortcuts and built-in optimisations that many 'commercial' print products do not have. And if you don't have specific experience with colour management,one phrase applies more than ever:you don't know what you don't know.