Recently due to supply difficulties in China, many Vietnamese exporters that had procured orders for 2022 are concerned over a possible shortage of raw materials.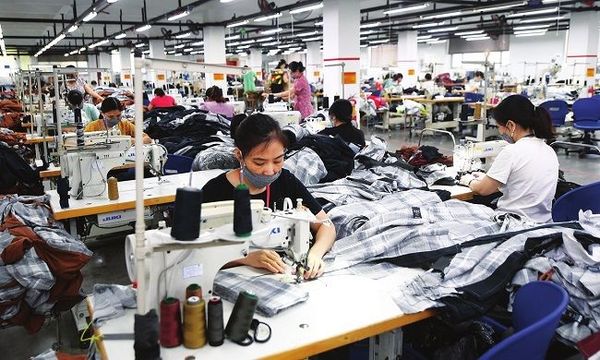 Actually, the textiles, footwear, electronics and wood industries are the worst sufferers and around 50-55 percent of raw materials and accessories for the textile, garment and footwear industries originated from China.
Regarding this, Phan Thi Thanh Xuan, vice chairwoman and general secretary, Vietnam Leather, Footwear and Handbag Association, said, "Businesses in the industry had to slow down export deliveries as their Chinese partners lacked empty containers for transporting raw materials and accessories. The supply of raw materials from China also decreased as many factories had to suspend operations."
Also, escalating fuel prices has forced plastic materials prices to go up, influencing input costs of plastic product manufacturers, meanwhile some garment companies have had to postpone delivery of orders due to the lack of raw materials.
Besides that, the most important task of enterprises at this time is to restructure production soon, find alternative sources of supply to offset the shortage of the current raw materials and outdated equipment.
The ministry of industry and trade said, "To promote linkages, support and use made-in-Vietnam products in production and business activities to reduce dependence on external resources."
On the other hand, the ministry asked manufacturers to find new sources of supply outside China besides negotiating with partners to share risks and extend the delivery time.